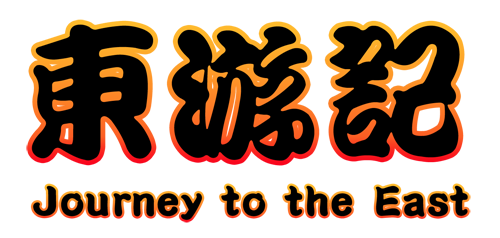 Journey to the East
The first post-contest release is here!
---
Hi guys! It's been a while!
First of all, we created a super cool brand new hyper Discord channel, where you can talk with us, ask questions and share your own game as well!
Since the contest is not over, yet, we can't upload the file in a "standard" way. However, we wanted to share with you our super-cool new version.
Here are the main changes:
A completely new title screen!

Improved enemy AI: more moves, better moves with new animations, enhanced strategy
Full change log
Game finale is being re-made, with the aim to turn it into what it was supposed to be

Preloaded all graphics to avoid flickering or graphic bugs

Improved BS: removed unnecessary long and passive passages, faster animations, fixed the countdown sequence timing before performing a move
Added new music patterns for characters moves
Added new introduction scene for new characters who join the party
A more detailed intro
New UI improved graphics
Improved Game Over screen
Fixed damage formula
Replaced some horrible (ahem) graphics
Better game loading times
Polished pre-boss scene
Game rebalancing: learning curve is not as steep as it used to be, simplified tutorial and first game phase
Permanent death fixed → when characters died in combat, they didn't revive until the next save. This doesn't happen anymore
Banana trap fixed → the correct animation is now triggered